When your university buys Azden microphones,
you get more
than just great audio for your video and film programs
Azden is a proud member and sponsor of the University Film and Video Association.
Priority Support
Get access to a dedicated Azden product expert for all of your questions
Azden Products Available Through
B&H B2B Higher Ed Program
Want to learn more about Azden's Higher-Ed Program?
Fill out the form and we will get in touch!
Affectionately known in Japan as "Ni-Go-Maru" (Japanese for "250"), the Azden 250 Series is a collection of professional XLR shotgun microphones, each designed with a particular video application in mind.
3500 Series Broadcast Spec Microphones
With the SGM-3500 Series, Azden set out to create a pair of shotgun microphones that produces broadcast-quality sound at a price that even non-professionals can afford. Constructed to Azden's highest standards, each individual microphone is expertly handcrafted in Japan and tested to assure its performance. 
These two microphones go toe-to-toe with the widely accepted industry standard mic, the Sennheiser MKH-416, delivering an incredibly similar sound quality but at about half the cost.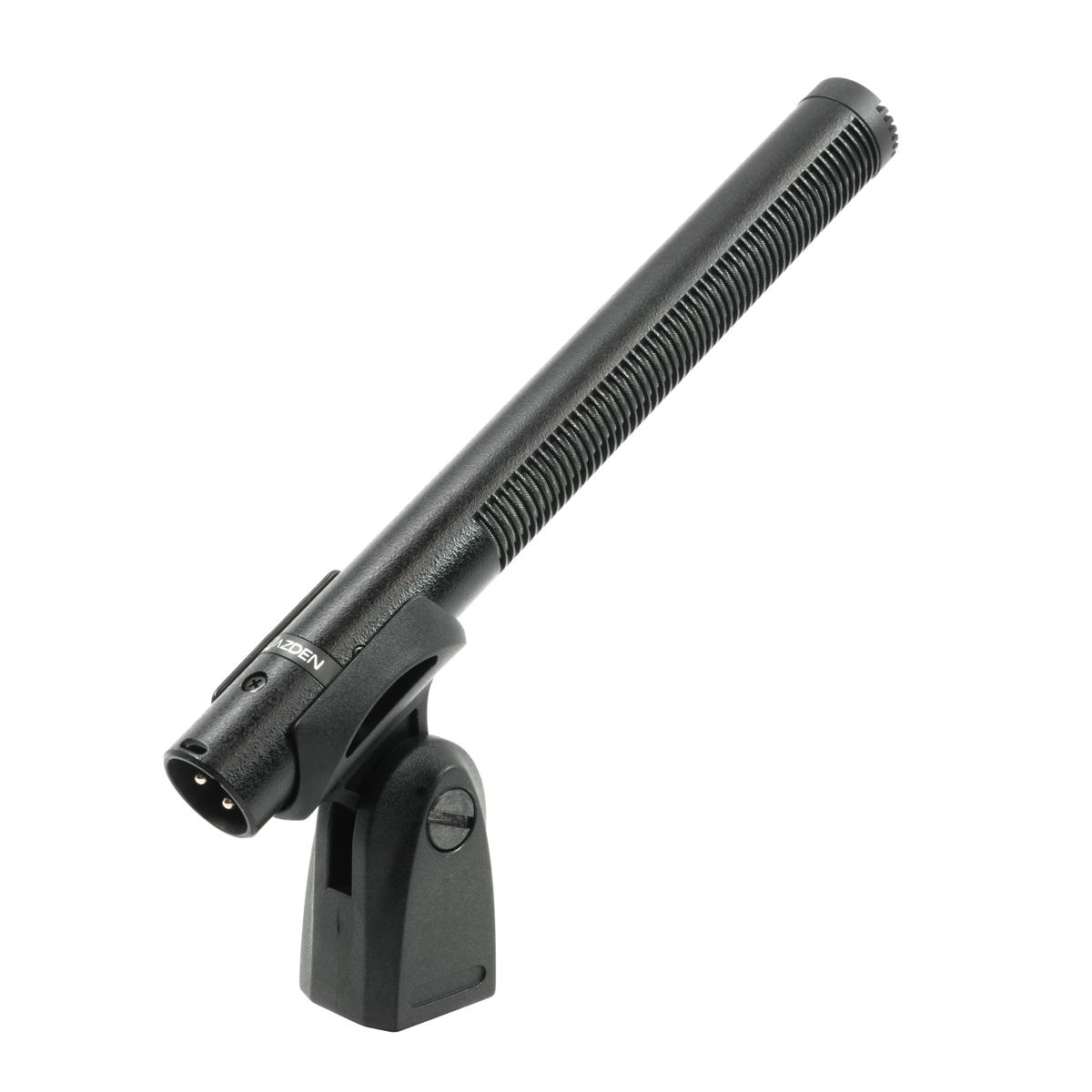 SGM-3500
Broadcast Spec Shotgun Microphone
$499.00
SGM-3500L Broadcast Spec Shotgun Microphone
$549.00
Microphones for DSLR and Mirrorless Cameras
Azden's SMX Microphone Series offers great solutions for on-camera audio.
Azden's SMX Series offer 3 unique microphones that are designed to mount on top of handheld DSLR and mirrorless cameras. Their design uses the same microphone element as the Ni-Go-Maru (250) Series XLR shotgun mics, bringing the same professional-level sound to a battery-powered, mini-plug format.
The SMX-15 is the most affordable of the bunch and serves the role of the quintessential on-camera shotgun microphone. The SMX-30 and SMX-30V models offer many of the same features but each with their unique twists by incorporating a stereo mic.
Totally unrivaled in the market, the SMX-30 and SMX-30V offer a 2-in-1 mic solution, allowing the user to switch between, or even mix together, audio from a stereo mic or a shotgun mic.
The world's only stereo/mono MIXABLE video microphone. A unique design that combines a stereo microphone, shotgun microphone and a mixing dial allows the operator to use choose from using 100% of the stereo microphone, 100% of the mono-shotgun microphone, or any mix in between.
Recording a dialogue scene but want to incorporate some of the environment's ambience? Mix in a little of the stereo microphone. Recording a musical performance but want to tighten up the center stereo image? Mix in some audio from the mono-shotgun microphone. The possibilities are endless! 
Stereo/Mono SWITCHABLE Video Microphone. A two-in-one microphone design with a stereo mic, shotgun mic and the ability to switch between the two on the fly.
Powered Shotgun Video Microphone. Not everyone needs a stereo mic, and this model is the quintessential on-camera shotgun mic for capturing dialogue.
Other Great Azden Products
Share this page with a colleague